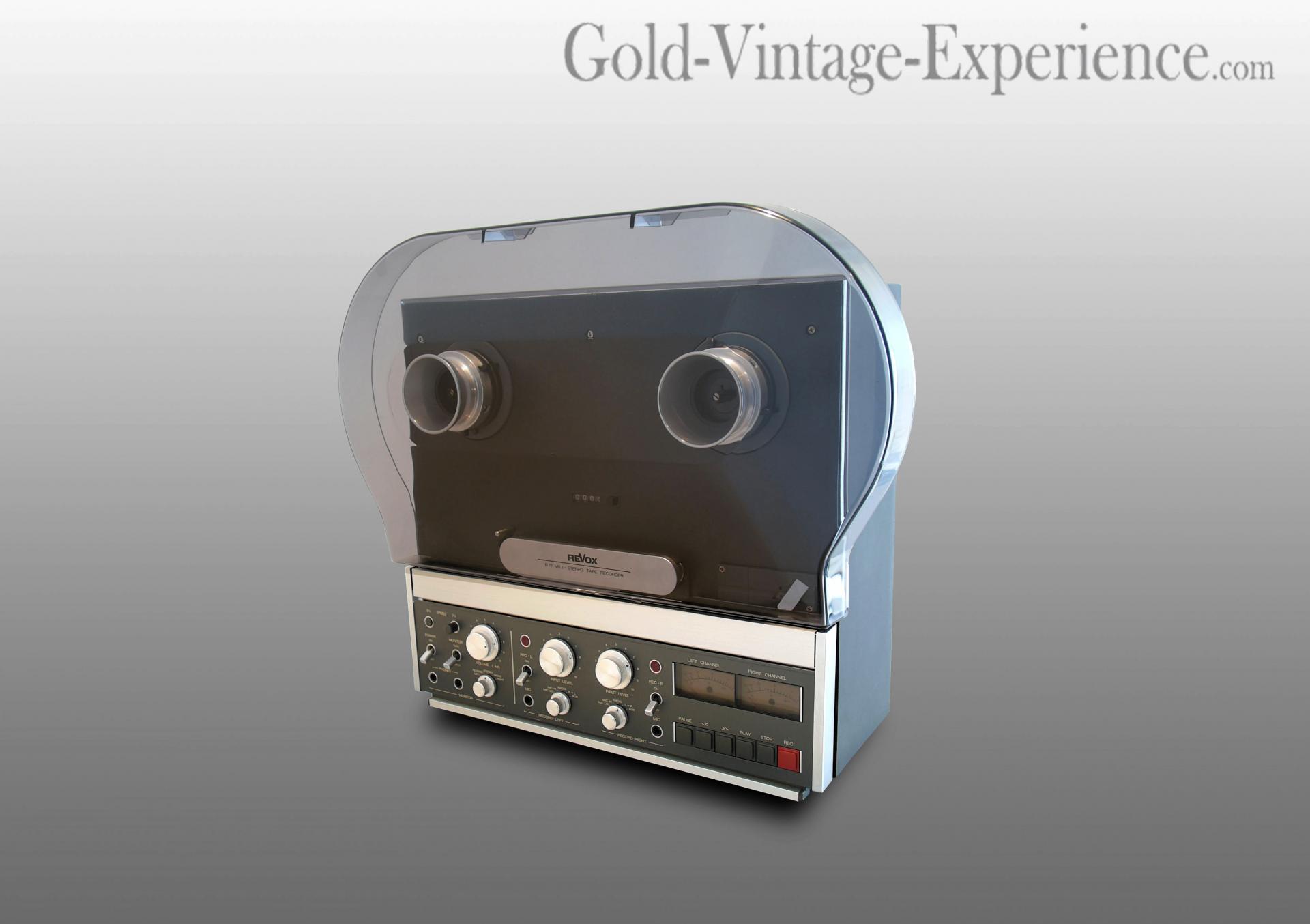 REVOX B77
1 799.0€ inc. tax
Awesome classic reel to reel REVOX B77 including dust cover.
One of the most appreciated RtR from the well-known brand in the small world of high-end analog tape.
Completely serviced (capstan motor, pinch roller, speed control, calibration ...) this real state-of-art is ready to give many years of pleasure.
A real must have in very good condition and perfect working order - see pictures (some traces)
---
For delivery other than the European zone thank you to contact us for postal rates.